An unusual success story….
Admin |
March 16, 2018 |
12:38 p.m.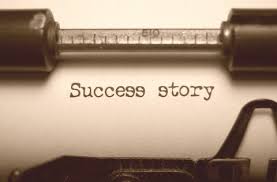 I hear from actors all the time, and mostly it's because they've achieved something in their career path that I was able to help them with. It is very gratifying.

But recently I got a letter (it's okay to call emails "letters", right?) from a woman who's success story isn't about her, it's about her son.

This is remarkable to me on two levels.

First, acting can be among the most solitary endeavors on the planet. I mean, no one writes to me telling me how excited they are for someone else's success. I'm sure there are many people who are stoked that a friend got a great acting gig. But they don't write to me about it.

Second, how great is it to be a young actor with the guidance and encouragement of such a savvy mom?! Props to Tracie and best wishes for her and Sam.

The letter:
Dear Brad,
I want to tell you how much I LOVE your site and the encouragement it has provided for my son in his acting career. We truly appreciate it and look forward to doing a few more audition tapes for some of your guests.
His feedback has been exceptional and he loves hearing the good news. Each video audition is an inch in the door
I look forward to sharing this site with others.
Yours,
Tracie Jules
9 X Award Winning Screenwriter (Festivals)